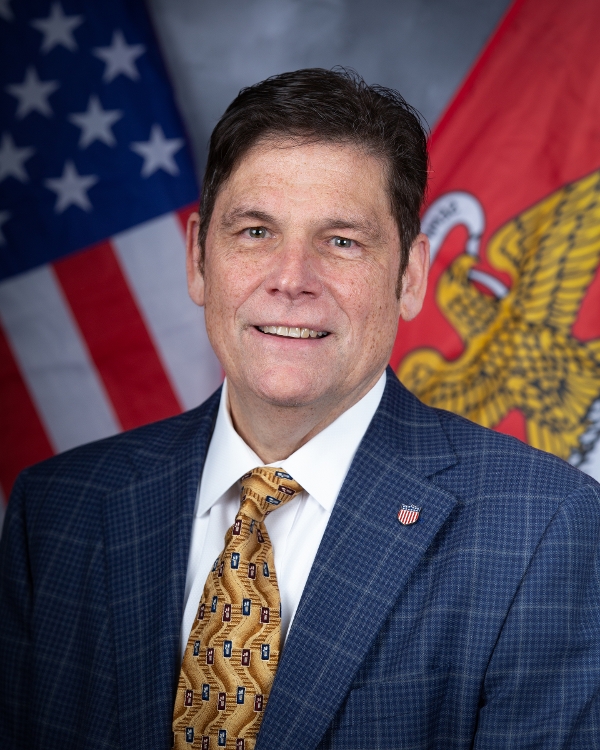 C. Scott Kidner - Founding Board Member
President of the Board
Since 1998, Mr. Kidner is the principal of C.S.Kidner Associates/Capitol Strategies, a full service government relations firm, representing clients with issues before all levels of state and local government. Clients include those within the commercial/industrial real estate development community, gaming, along with numerous trade associations. As a result of his many years experience, he has been appointed to numerous study groups and task forces at the state level. Previous to his work in the Assembly and local government, Mr. Kidner served on active duty in the US Army, and then joining the Delaware Army National Guard with a total of 14 years of military service. He was awarded numerous accommodations, including the Bronze Star for service during Desert Storm in 1991. Mr. Kidner is very engaged in his local community, having served on, or currently serving on many non-profit boards in leadership positions that include Rotary, the Central Delaware Chamber, a local k-8 private school, and as Past-Chairman of the Advisory Council for USO Delaware here at Dover Air Force Base. He is married, and with his wife, they have three sons.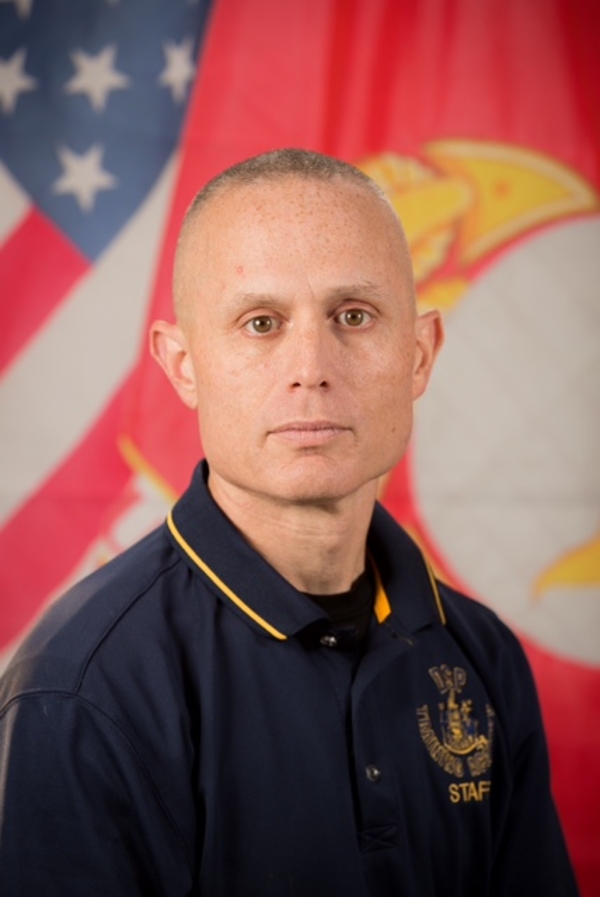 Christopher Martin - Founding Board Member
Facilities Committee
Christopher Martin is currently assigned to the Delaware State Police Training Academy as a full time Drill Instructor. In his 11th year with the State Police, prior to the Academy he has been assigned to Troop 2 and 3. He has worked in multiple special units while with the Division, including 6 years in Canine, Honor Guard, Recruiting and TCU (Tactical Control Unit). He is a certified police instructor and conducts training to all members on multiple topics, including OC spray, fitness and nutrition. In addition, he works as an Adjunct Instructor for Deltech Community College and coordinates the partnership for students who are Criminal Justice majors entering the LEO practicum at the Academy. In addition, he has spoken at several high schools about driving under the influence. Mr. Martin served in the United States Marine Corps and is a combat veteran of Operation Iraqi Freedom. He began his professional career in 1993 working for MBNA America in Newark. He was a projects officer responsible for developing and implementing software and hardware installations for the mailings of all customer statements and materials. Chris and his wife Debora reside in Newark and have six children. Three of their children, 2 sons and daughter, currently serve on active duty in the Marines.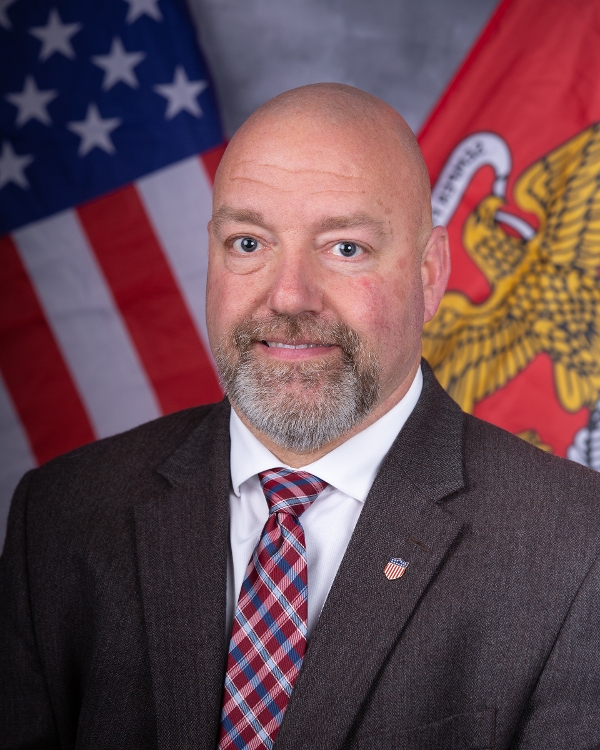 Kevin Yencer - Board Member
Kevin Yencer was born and raised in Dover, DE and is a current resident of Felton, DE. He is President and CEO of Yencer Builders, which has been in business for 24 years. Kevin studied Architecture and Engineering at Delaware Technical Community College. Kevin has been a volunteer Rotarian for 10 years in the Dover Colonial Rotary Club and served as past President of the club. He currently serves as Chair of the Boy Scouts of America Campership Committee, which helps disadvantaged youth get the funding needed to go to summer camp. He also serves on the Boy Scouts Nomination Committee which finds people in the community who would fit open committee positions for the District. Kevin is on Easter Seals /Rotary committee which works closely together setting up work days for Rotarians at a local Easter Seals camp, "Camp Fairlee". This is a camp on the Eastern Shore of Maryland where disabled children and adults can go to camp for a week in the summer or a weekend during other times of the year. In 2014 Kevin was named "Volunteer of the Year" for Easter Seals/Camp Fairlee Manor by The United Way of Kent County. Kevin is on the Advisory Committee for Carpentry classes at Poly Tech where he discusses the curriculum with the instructors and gives input regarding skills graduates should have upon entering the work force. 1-3 high school seniors are hired at Yencer Builders per year for the Coop program. Kevin's sons are currently both Delaware State Troopers serving at Troop 5 in Bridgeville and Troop 4 in Georgetown. Kevin believes strongly in preparing our children for their futures. Not all children will go to college; some will join the workforce and some will join the military. He strongly believes in the importance of preparing them for the direction they want to go in.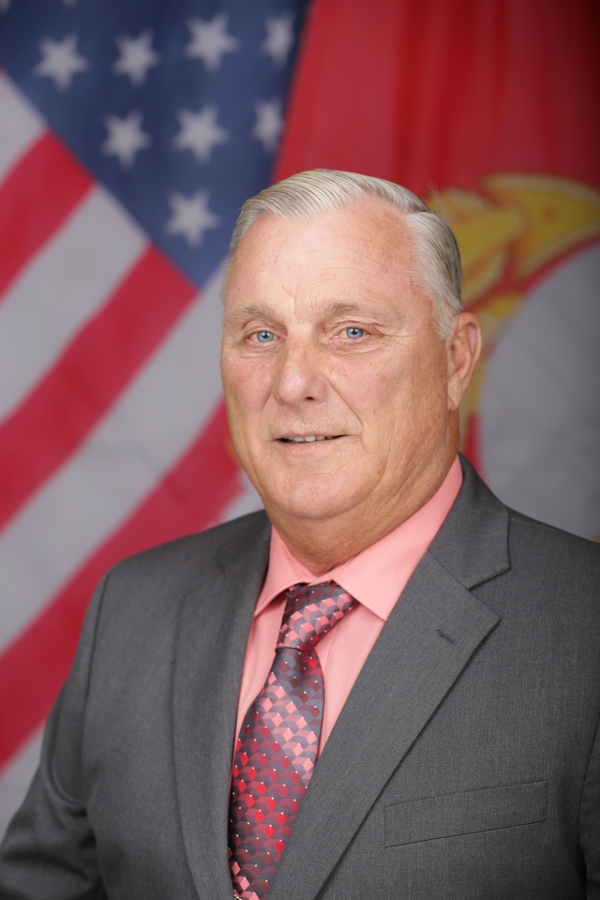 Reggie Capitan - Board Member
Reggie Capitan has an extensive service background, including over 25 years of dedication to both his country and local community. The son of a United States Army Korean War Veteran, Reggie served honorably in the United States Marine Corps from 1975 through 1982, attaining the rank of Staff Sergeant. Reggie continued his public service as a Dover Police Officer from 1982 through 2003, during which time he was recognized as Officer of the Year in 1986 and served two terms as President of the Fraternal Order of Police, Lodge 15, from 1995-1999. Reggie's service with the Dover Police Department included extended leadership over the Drugs, Vice, and Organized Crime Unit. He also served an instrumental role in partnership with the Federal Drug Enforcement Agency Task Force. Reggie was a Certified Police Instructor through the Council on Police Training, with specialties in instruction of undercover operations, drug investigations, and illegal drug identification. He was recognized as an expert witness in matters of law pertaining to narcotics investigations conducted during his term. In 1991, Reggie was selected for hire by the United States Marshall Service from a competitive pool of applicants and received intensive training through the Federal Law Enforcement Training Center in criminal investigation. He received his certificate of proficiency from the United States Department of Justice's Deputy U.S. Marshal Basic Course of Instruction in 1990. Upon completion of his service with the U.S. Marshals, Reggie returned to Dover Police Department and served until his retirement in 2003, receiving full pension and honors. In addition to his public service, Reggie has extensive business and leadership experience as the founder of The Brick Doctor, Inc., a full-line masonry company established in 1984. He grew the company from a small, single provider of residential services to a thriving, multi-provider corporation, which then expanded to include the eastern shore of Maryland. Serving the commercial market and working with several national contractors/construction managers, The Brick Doctor, Inc. became a well-respected company that was sought after to complete work for major professional building projects in the state of Delaware and beyond. As a member of the Interlocking Concrete Pavement Institute (ICPI) and National Concrete Masonry Association (NCMA), Reggie was intimately involved in the education and standards of his industry. He served on the ICPI's national Construction Committee and Technical Committee for many years. Additionally, Reggie taught certification classes for the ICPI. Reggie's professional life was characterized by a passion for quality work and dedication to the betterment of his community. He shared his experience for years on the Polytech High School Masonry Advisory Council. In addition, Reggie served on the Safety and Security Committee for a local private school to facilitate compliance with the National Incident Management System (NIMS). He supported a number of local charity and service organizations, including his vital contribution to the building of Delaware's Vietnam Veterans Memorial and his sponsorship of the Brain Injury Association of Delaware's yearly fundraising event. Most recently, Reggie took part in the Stephen Siller Tunnel to Tower project, supporting military and first responders, in constructing a home and hardscaping for a local veteran who lost both legs serving in Afghanistan. He also offered his services as a private pilot to organizations in need, including the Mid-Atlantic Angel Flight and Wounded Warrior programs. Reggie currently resides in Dover, Delaware with his wife, Ellen, and enjoys spending time with his daughters and four grandchildren, traveling extensively in his RV, and piloting recreationally in his Piper Comanche 250.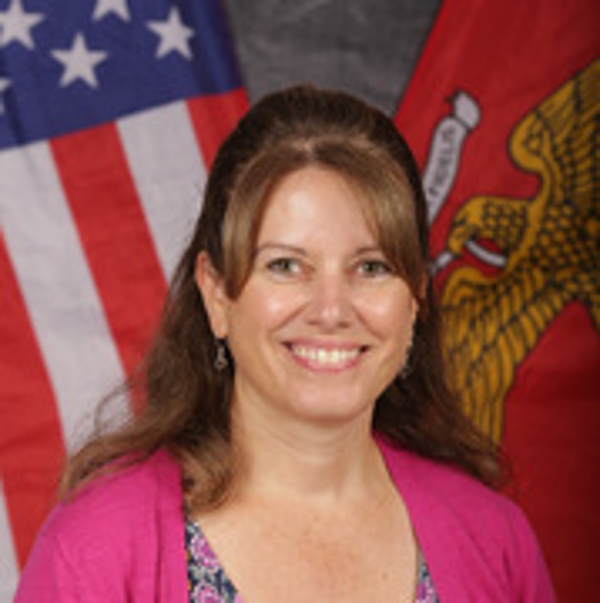 Dr. Kelly Palaisa - Board Member
Faculty Representative
Dr. Kelly (Kuches) Palaisa was born in Cleveland, OH, and raised in Baton Rouge, LA, prior to moving to Delaware in 1991. She attended the University of Delaware for her Bachelor's Degree with a Major in Plant Science and a Minor in Biology and Chemistry. She completed an M.S. Degree in Plant Genetics at North Carolina State University. Kelly moved back to Delaware in 1999 to marry her high school sweetheart, Steve, and to become a research technician at DuPont Stine Haskell Labs. In 2000, she enrolled at the University of Delaware to pursue a PhD in Plant Biotechnology. Upon completion of the PhD requirements, Kelly accepted a postdoctoral research position at the University of Pennsylvania in the field of neurodevelopmental genetics. In the evenings, she would teach Anatomy and Physiology at Delaware Technical and Community College. Her PhD and postdoctoral research was published in PNAS, Plant Cell, and Development. In 2007, she became a patent agent for DuPont/Pioneer, drafting and prosecuting biotechnology-related patent applications, both domestically and internationally, with one of her biggest accomplishments being chosen to lead the international patent practice committee for the entire DuPont corporation. However, Kelly considers her son and daughter her biggest accomplishments. A desire to spend more time with her children led to her decision to become a teacher; thus, she left patent practice in 2017 to teach at the high school level. She taught Anatomy and Physiology at Appoquinimink High School before volunteering to co-develop the Forensics program for the Appoquinimink School District. She discovered First State Military Academy through a former colleague at Appoquinimink High School, and currently teaches Anatomy and Physiology I and II as well as Forensic Science I and II at FSMA. Kelly resides in Middletown with her husband and two children. In her free time, she enjoys spending time with her family, boating and paddleboarding on the Bohemia River, and rooting for the Cleveland football and basketball teams.


At Large Member - Board Member
Vacant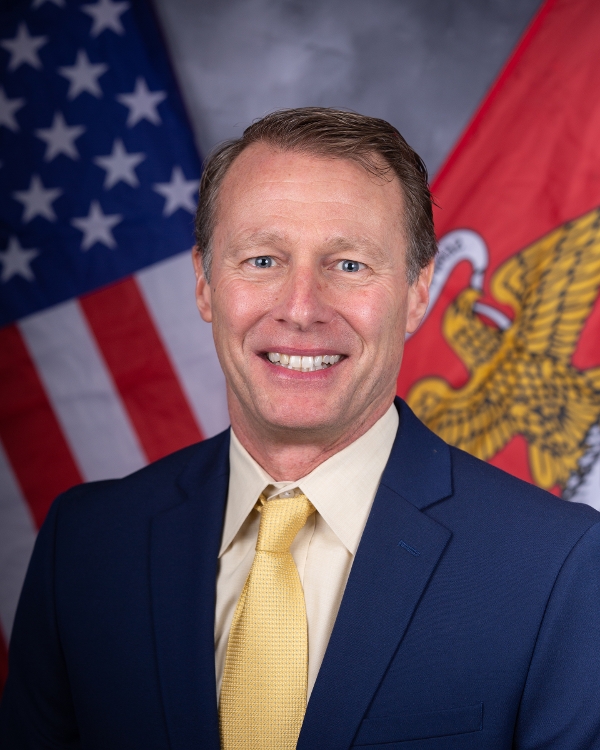 Raymond Ott - Board Member
Dr. Raymond Ott, LtCol (Ret) Ray's diverse military career started with an enlistment in the US Navy in 1982. After graduating from the US Naval Academy in 1990, he instructed in the P-3C Orion and T-34C Mentor. Following a interservice transfer to the US Air Force in 2000, Ray became a C-5 Galaxy Instructor Pilot. As a retired military officer, he instructed for Flight Safety before leading the AFJROTC Program at POLYTECH High School. He has flown nine aircraft for the U.S. Navy, U.S. Air Force, Endeavor Air, United Airlines, and UPS. Ray is a Yale National Fellow and a graduate of the Joint Command and Staff College, Air Command and Staff College, and the Air War College. He served as an Adjunct Professor at Wilmington University where he also earned his Masters and Doctorate degrees. Ray lives in Dover with his wife Sheri. They have three children: Connor, a biochemist, Griffin, a Navy helicopter pilot, and Devon, a graphic designer. Currently a First Officer at United Airlines, Ray enjoys fishing, gardening, swimming and biking. Ray also enjoys coaching youth sports at the community, travel, and high school levels.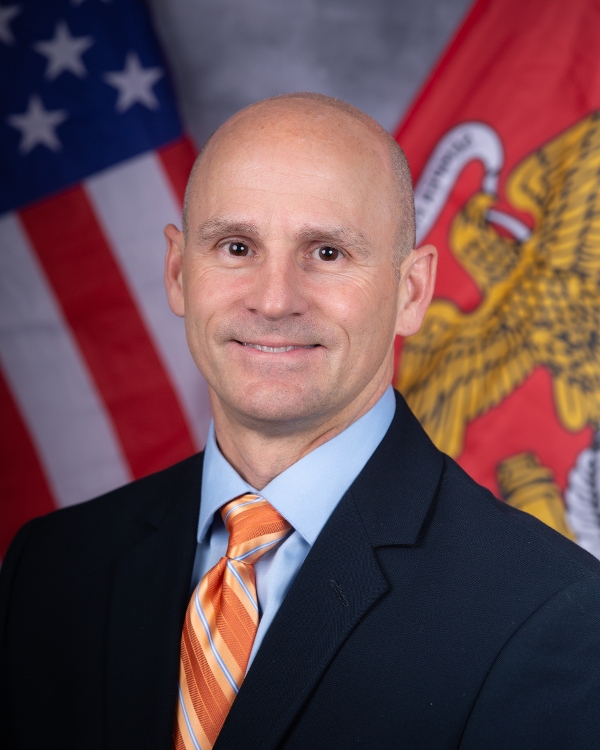 Ryan Payus - Board Member
Ryan Payus has spent half of his life as a citizen of the Kent County community, having arrived by way of the Air Force in 1996. He is a graduate of the United States Air Force Academy. There he competed in intercollegiate gymnastics, and served as a freefall parachute jumpmaster and public emissary on the USAF Parachute Team, Wings of Blue. He is a retired Lieutenant Colonel with twenty seven years of commissioned service. The majority of that time involved operating the C-5 globally, including combat operations. He is currently a Captain at JetBlue Airways Ryan met his wife Judy - also a transplant to Kent County - who is a physician serving the community since 1997. Together they make a home for their two children. Luke attends FSMA, and Amelia attends Polytech High School, both in the class of '25. As a family, they are busy with sports. They travel as much as the schedule allows. Ryan spends any spare time on his bicycle, whether it is on the roads of Kent County, or more logistically demanding bike-packing trips with his brothers throughout several western states. Ryan was struck by the maturity and composure of the FSMA cadets that he met when he attended an orientation with Luke. He sees the structure, values, and priorities of FSMA as the same ones that propelled his personal successes. He is proud to be an advocate of FSMA.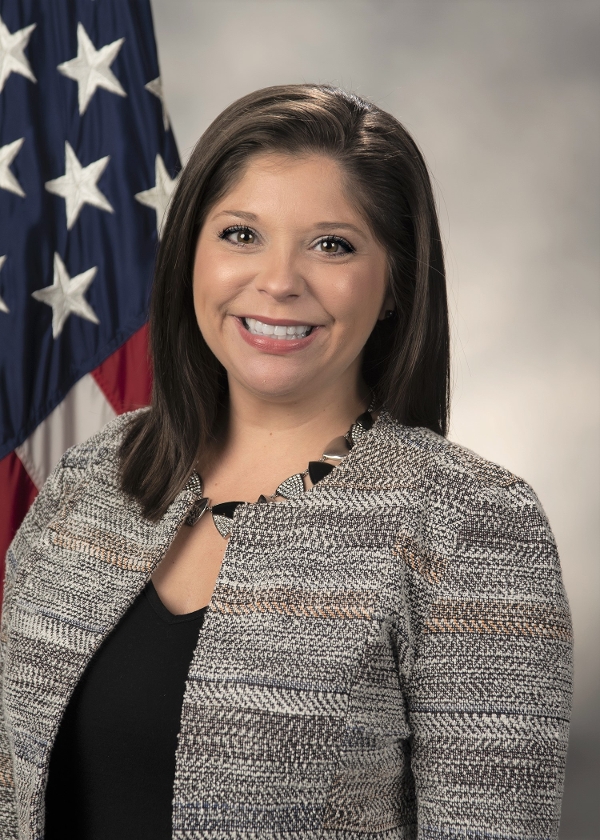 Heather Contant - Board Member
Heather Contant is the Director of Government & Community Relations for the Delaware Municipal Electric Corporation (DEMEC). She has been with DEMEC for over five years, previously working for the Delaware Public Service Commission and Delaware State Senate. Heather serves on the Delaware Board of Examiners of Psychologists, as well as the Marketing Committee for the CenDel Foundation, CDCC's Leadership Central Delaware (LCD) Steering Committee and Legislative Affairs Committee, and DSCC Environmental Committee. Heather is also the current Chair of the American Public Power Association (APPA) Public Communications Committee and is on the Board of Directors for First State Military Academy. Heather earned the 2019 APPA Excellence in Public Power Communications Award and the 2020 American Municipal Power Public Power Promotion Award for her online and print media outreach on the Light Up Navajo Pilot Project and Public Power Week awareness billboard campaigns, respectively. She was Miss Delaware 2009 and competed for Miss America 2010. Heather was also one of the top three nominees for Delaware's 2020 Young Professional of the Year. Heather holds a bachelor's degree in political science from the University of Delaware and is a former Legislative Fellow through the university's Institute for Public Administration. She is also a graduate of the LCD Class of 2021 and the Dale Carnegie "Effective Communications and Human Relations" program.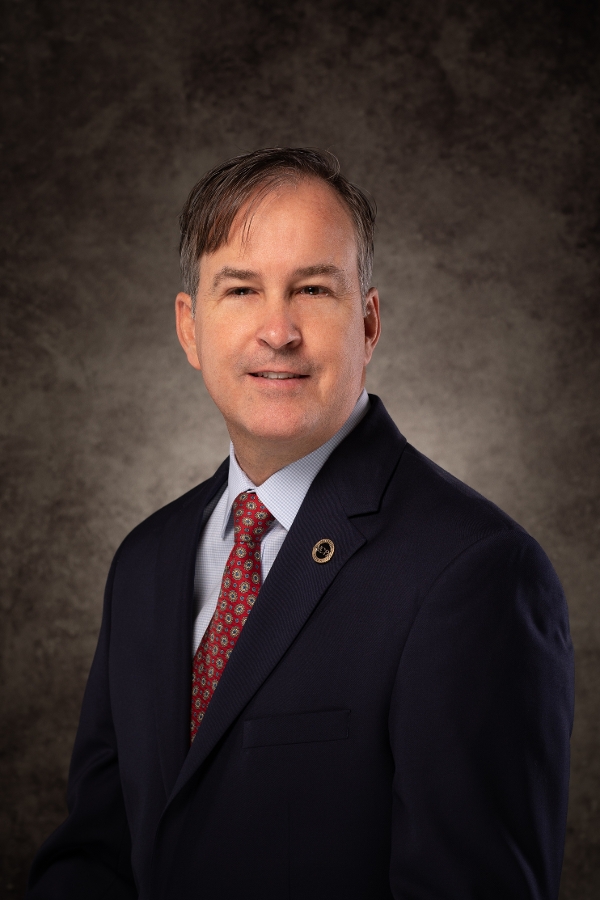 Ronald Vascik, Jr - Board Member
Ron Vascik has been providing financial services to businesses and individual clients since 1989. He is the managing partner of Raymond F. Book & Associates, P.A., CPA's, and one of the cofounders of Wealth Management Group, LLC. He holds a Bachelor of Science degree in Accounting and Business Administration from Delaware State College, and is a member of the American Institute of Certified Public Accountants (AICPA), and the Delaware Society of Certified Public Accountants (DSCPA). He is registered with the US Securities and Exchange Commission to provide investment advisory services at Wealth Management Group, LLC (the affiliated Registered Investment Advisory Firm). Ron serves on the Board of Directors of the Middletown Area Chamber of Commerce, and is Secretary of the Delaware Society of Certified Public Accountants.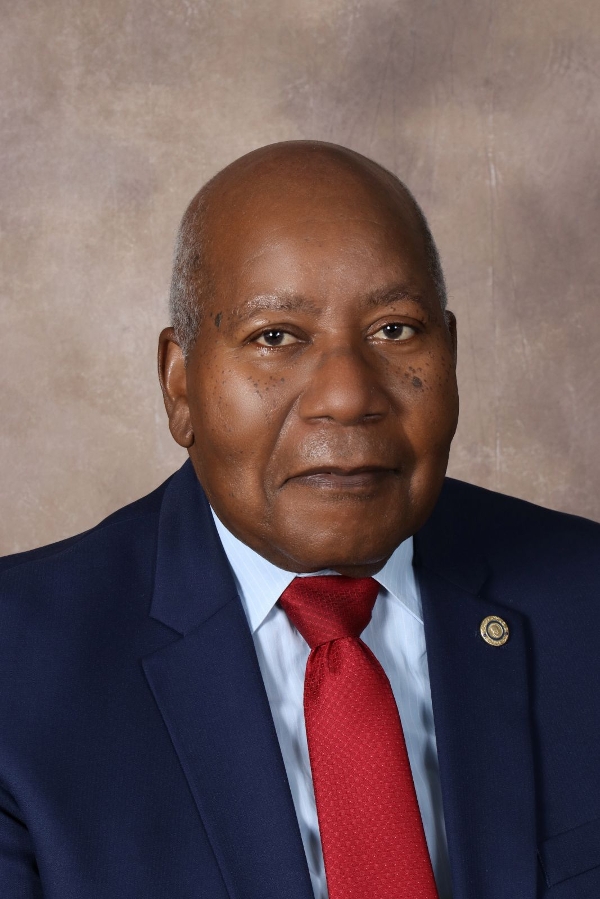 George Bailey - Board Member
George Bailey came to Dover in 1989 and retired as a Master Sergeant in 1991 after over 25 years of dedicated service in the United States Air Force. Over 19 years of his career he served overseas in Japan, Thailand, Philippines and Hawaii. He received numerous military decorations for his service including three Meritorious Service Medals and four Air Force Commendation Medals. When stationed in Hawaii George was responsible for supporting seven locations in the Coral Islands including Australia and New Zealand. Because of his expertise in Air Transportation he was a member of the 22 AF Staff Assistance Team. He received recognition for his dedicated service including, Senior NonCommissioned Office of the Year for the 619th Military Airlift Support Squadron and 834th Transportation NonCommissioned Office of The Year and Pacific Air Force Unit Career Advisor of the Year. He also served as President of the Airlift Division/Squadron Top Thee Association. George received the Muscular Dystrophy Association "Lifetime Honor Roll Award ''and recognition by Hawaii Governor Ariyoshi for his civic contributions. The family was also nominated for "Hawaii Family of The Year". George also worked part time for three years in Hawaii for Universal Studios as a "Special Ability Extra" for 15 episodes of the "old" Magnum PI television show. After his Air Force career, George served as the Business/Marketing Manager for Sam's Club for over 25 yrs. Through his leadership, the Dover Sam's Club was nominated for the Central Delaware Chamber of Commerce "Corporation of the Year" award. He was recognized twice at Annual Sam's Club national meetings. Once for his Leadership and once for his Community Service. He was also recognized at the National Annual Wal-Mart Shareholders Meeting receiving the "Merit of Achievement Outstanding Community Service Award". George also has received the NAACP "Achievement Award" and The LINKS Incorporated "Men of Distinction Program" Award. Since moving to Delaware George has served on numerous boards and committees for nonprofits. He is a current member and Past Chairman of the Board of the Central Delaware Chamber of Commerce and member of the Dover Capital City Rotary Club-Paul Harris Fellow (3 awards) for over 30 years. He has served on the following boards: Delaware Technical and Community College Terry Campus-Business Advisory Board, Wesley College-Corporate Leaders Council, Delaware State University-Visitors Board, Elizabeth Murphy School, Greater Dover Committee, Boys & Girls Club, Central Delaware YMCA, American Heart Association, Kent Sussex Industries, Air Mobility Command Museum, Business Industries Education Alliance"(Choices"-Presenter -over 15 yrs) Central Delaware Business Executives, Del MarVa Council of Boy Scouts of America-District Nominating Committee, and Delaware DECA as a judge. George has been married to his wife Rosalinda for 48 yrs and they have three adult children and six grandchildren. Their eldest daughter Rosalind is a Research and Development Technologist, his son Erdy is a Senior Systems Engineer and Retired Army Warrant Officer 3 and their daughter Margaret has been an Attorney for over 19 yrs. George serves as the second head deacon in the Church of Christ (Iglesia Ni Cristo) in Aston, Pennsylvania. He has been a deacon in the church for over 47 yrs.