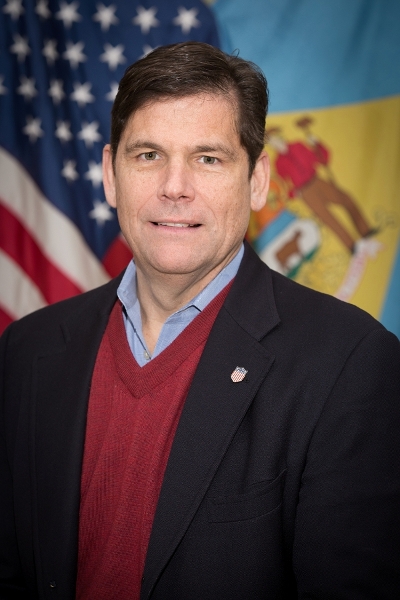 Winter 2023
Issue 18
Dear Friends of First State Military Academy,
Let me begin by offering thanks to the teachers and staff of FSMA. They have performed admirably over these many months, as we all continue to deal with the ongoing impact of Covid. I have come to believe the loss in learning for our Cadets, and the ongoing pressures of fewer teachers, fewer educational specialists, resulting in lower scores, are taking a toll on education in Delaware. It is clear that many of our kids have lost academic, and in some cases, emotional ground. Mandated mask wearing and school closures have contributed to an educational detriment that will take some time to rebuild.
Despite the lingering effects of Covid, FSMA has remained committed to our Mission and have re-focused our efforts to increase academic excellence and our culture. All of this came into focus when our former Commandant announced his retirement from public education in late April 2022.. The search for a new school leader was soon underway.
During this period of transition, the Board and Leadership was seeking someone that could move our academic performance forward, while remaining true to our culture. We believe our new Principal, Dr. Lilyanna Auster, meets these objectives, and brings a wealth of experience in finance and administrative skills as we prepare for charter renewal in 2024.
As we approach the middle of our 8th year of education, we continue to seek those students and families that are looking for something different (review the FSMA website for Open House dates) than what the traditional schools offer. Part of this difference is what we call SOC – Summer Orientation Camp.
In early August each year, we have all our new Cadets attend SOC. Planned and executed by our very own upper class cadets, this is a week-long orientation program held at the school. We issue uniforms, and the upperclassmen begin instruction on marching, proper salutes, PT, as well as teach the norms and values expected of all cadets. They wear the Marine MARPAT uniform every day, but as I spoke of earlier, it is our culture that sets us apart. We have raised the bar on our cadets' personal conduct as students in high school. Our educational model of combining the discipline and purpose of the Marine JROTC program with project-based learning creates a culture that supports respect for each other, and our teachers. We believe that without high expectations, accountability, hard work, and respect for one another, our cadet's will not be prepared for life after high school. Given all that we as a state and nation have witnessed these past three years, it is ever more critical that our cadets are ready for what the future may bring.
In closing, FSMA will remain focused upon delivering our model of education and culture. We know this is a challenge, but our great teachers and senior leadership have not wavered. We will "stay the course." Our Cadets deserve nothing less!
Thank you again for your support of FSMA. If you ever have any questions – do not hesitate in contacting me directly.
C. Scott Kidner