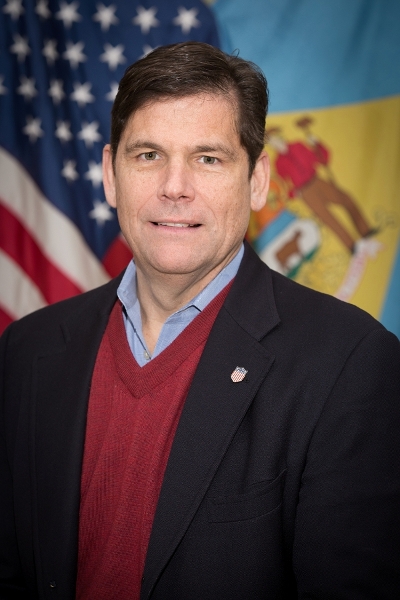 Late Summer 2021
Issue 16
Dear Friends of First State Military Academy,
As many know, the CDC, with Delaware's Governor following, has eliminated mask wearing outside for all students this Fall, but requires mask wearing inside school buildings and on buses, regardless of vaccine status. As of this writing, businesses are open without any mandates, except those imposed by that individual business. The Delta variant has increased caseloads and positivity rates, and assuming no more mandates from the Governor, FSMA will open with as few restrictions as we can, returning our Cadets to close to normal as possible.
To remember where we were - FSMA was getting close to finishing our 5th year of operation with some 452 Cadets in March of 2020. Then, all schools were ordered to close, none re-opening for in-person instruction, and having to move to 100% on-line teaching. However, because we are a school that has utilized one-to-one computing through our project-based learning, we began our on-line classes by 23 March 2020, ending school on 5 June. We held Graduation for our Seniors that year, while maintaining the various health protocols needed for outdoor gatherings.
Now to Fall 2020/Spring 2021.
First, in the estimation of the Board and our Sr. Leadership, on-line and hybrid learning is not the most engaging of educational models. It is filling the gap – but much is lost between our great teachers and our Cadets. We learned last year that grades suffered. Cadets did not come to school, even when offered their scheduled day. Events were cancelled. We know and Covid made clear – High School is much more than books. At FSMA it is about culture and focus on detail, structure, and engagement. This cannot be implemented via zoom or other recorded or asynchronous teaching. We believe as this pandemic continues, we must refocus our intention of getting our kids in school with as few, if any, restrictions. This can be done while keeping our Cadets and teachers safe.
Second, because of what we did early on in keeping our "doors open" and our commitment to getting our Cadets in the building for at least one day a week (which was our hybrid model throughout the '20-'21 school year) we continued with recruitment. This September, 480+ cadets are enrolled at FSMA. It is important to again explain why we keep growing – even during a pandemic.
FSMA is different from the traditional schools. Yes, our Cadets wear the Marine MARPAT uniform every day, but it is our culture that sets us apart. We have raised the bar on our Cadet's personal conduct as a student in high school. Our educational model of combining the discipline and purpose of the Marine JROTC program with project-based learning creates a culture that supports respect of each other and our teachers, We believe that without high expectations, accountability, hard work, and respect for one another, our Cadet's will not prepared for life after high school. Given all that we as a state and nation have witnessed these many past 6 months – it is ever more critical our Cadets are ready for what the future may bring.
In closing, as we all continue to deal with COVID-19 and its ongoing impact to our families, our Cadets, and our nation, FSMA will remain focused upon delivering our model of education and culture as best we can. We know this is a challenge, but our great teachers and Sr. leadership have not waivered and will "stay the course" until we are on the other side.
Thank you again for your support of FSMA, and if you ever have any questions – do not hesitate in contacting me directly.
C. Scott Kidner